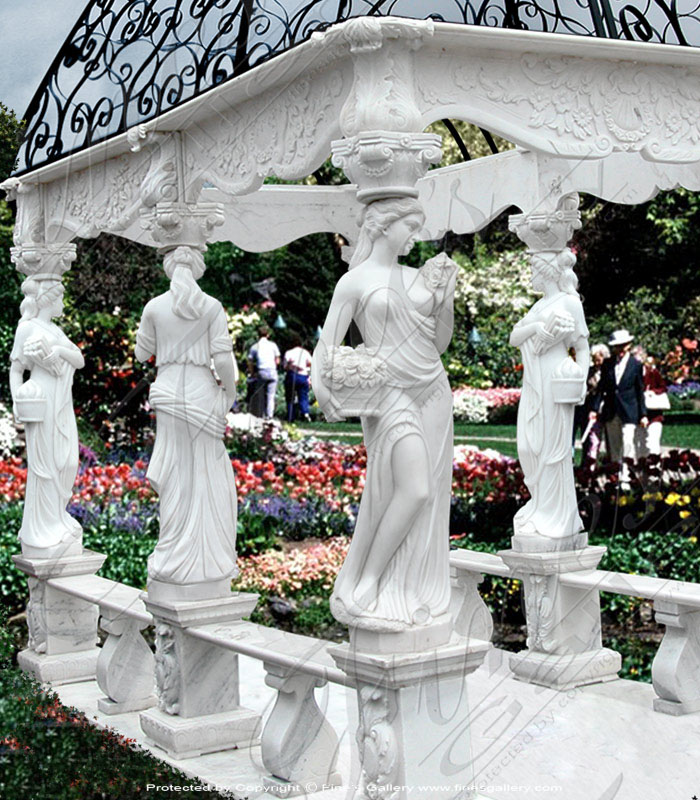 Model Number: MGZ-221 - Please call 1-866-860-1710 for price
This gazebo is made of an intricately detailed white Carrara marble and adorned with six breathtaking muses. The roof is displayed with a rectangular wrought iron dome to create a Romanesque look and a pleasant outdoor retreat for social gatherings.
Height: 199 (in) | Width: 100 in (in) | Depth: 161 in (in)



Marble Gazebos - Les Femmes Marquise - MGZ-221
This gazebo is made of an intricately detailed white Carrara marble and adorned with six breathtaking muses. The roof is displayed with a rectangular wrought iron dome to create a Romanesque look and a pleasant outdoor retreat for social gatherings.
0
Les Femmes Marquise
Please call 1-866-860-1710 for price In-stock

Height: 199 (in) | Width: 100 in (in) | Depth: 161 in (in)

Fine's Gallery Internet, LLCCall us toll free at 1-866-860-1710


Save this product on Pinterest

Fine's Gallery Internet LLC - 24971 S Tamiami Trail, Bonita Springs, Florida 34135- © 2002-2015 Fine's Gallery, LLC., all rights reserved
All content and images are the property of Fine's Gallery, Fine's Gallery LLC., Fine's Gallery Internet, LLC.