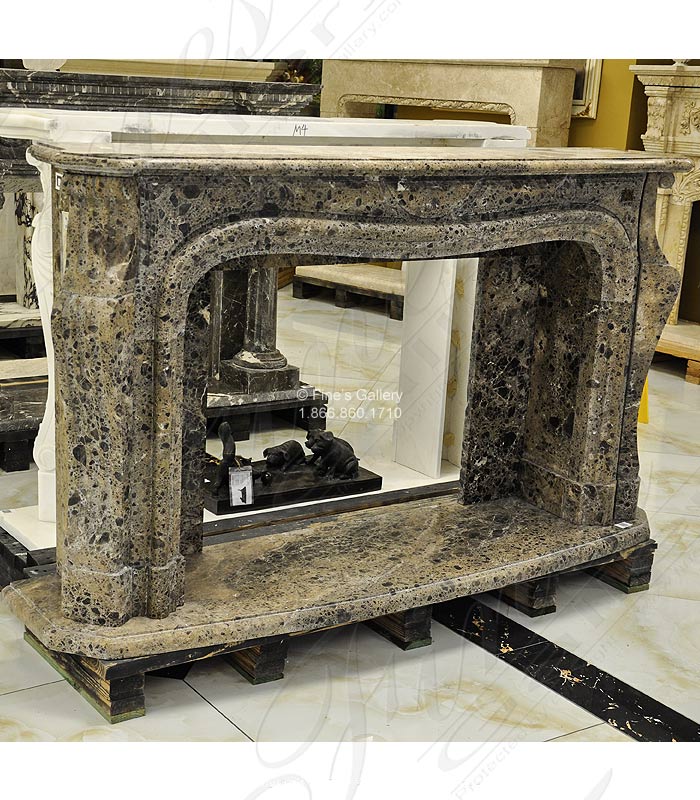 Model Number: MFP-1351 - Sale Price: $3,850.00 - $9,500.00
This Contemporary Marble Fireplace is carved from Emperador Brown marble. The opening of this mantel can expand as wide as 53 in wide x 36 in tall or as narrow as 36 in wide x 30 1/2 in tall. In stock for a limited time only.
Height: 45 (in) | Width: 79 (in) | Depth: 20 (in)
Inner Height: 30.5 (in) | Inner Width: 36 (in)



Marble Fireplaces - Contemporary Marble Fireplace - MFP-1351
This Contemporary Marble Fireplace is carved from Emperador Brown marble. The opening of this mantel can expand as wide as 53 in wide x 36 in tall or as narrow as 36 in wide x 30 1/2 in tall. In stock for a limited time only.
3850
Contemporary Marble Fireplace
Sale Price: $3,850.00 - $9,500.00 In-stock

Height: 45 (in) | Width: 79 (in) | Depth: 20 (in)

Inner Height: 30.5 (in) | Inner Width: 36 (in)

Fine's Gallery Internet, LLCCall us toll free at 1-866-860-1710


Save this product on Pinterest

Fine's Gallery Internet LLC - 24971 S Tamiami Trail, Bonita Springs, Florida 34135- © 2002-2015 Fine's Gallery, LLC., all rights reserved
All content and images are the property of Fine's Gallery, Fine's Gallery LLC., Fine's Gallery Internet, LLC.