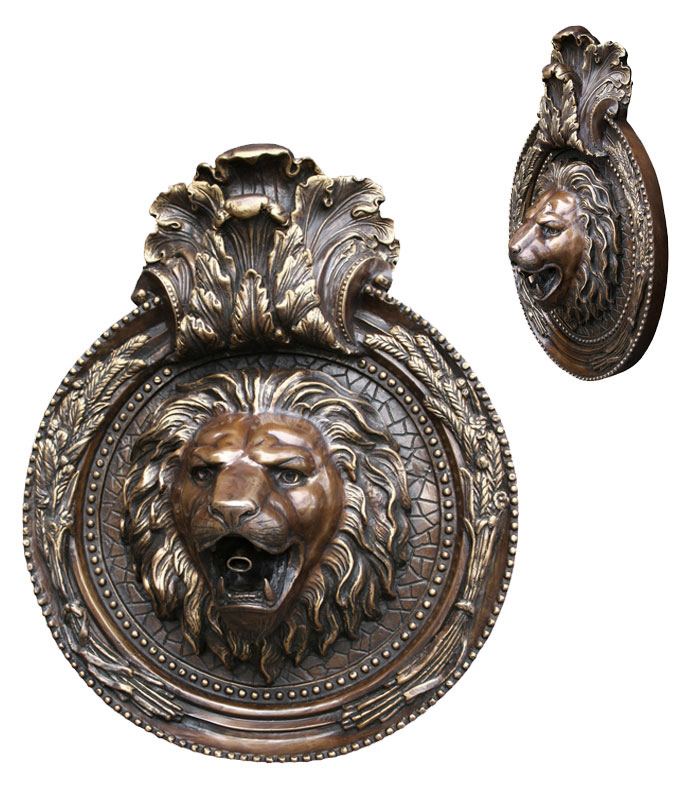 Model Number: BF-390 - Price: $2,950.00
This bronze lion wall fountain will add excitement and drama to the surroundings! Made from dark bronze, it shows a fierce lion mask, surrounded by wheat and foliage decor. Water shoots from a fountain within the lions open mouth.
Height: 26 (in) | Width: 20.25 (in) | Depth: 8 (in)



Bronze Fountains - Bronze Lion Mask Wall Fountain - BF-390
This bronze lion wall fountain will add excitement and drama to the surroundings! Made from dark bronze, it shows a fierce lion mask, surrounded by wheat and foliage decor. Water shoots from a fountain within the lions open mouth.
2950
Bronze Lion Mask Wall Fountain
Price: $2,950.00 In-stock

Height: 26 (in) | Width: 20.25 (in) | Depth: 8 (in)

Fine's Gallery Internet, LLCCall us toll free at 1-866-860-1710


Save this product on Pinterest

Fine's Gallery Internet LLC - 24971 S Tamiami Trail, Bonita Springs, Florida 34135- © 2002-2015 Fine's Gallery, LLC., all rights reserved
All content and images are the property of Fine's Gallery, Fine's Gallery LLC., Fine's Gallery Internet, LLC.