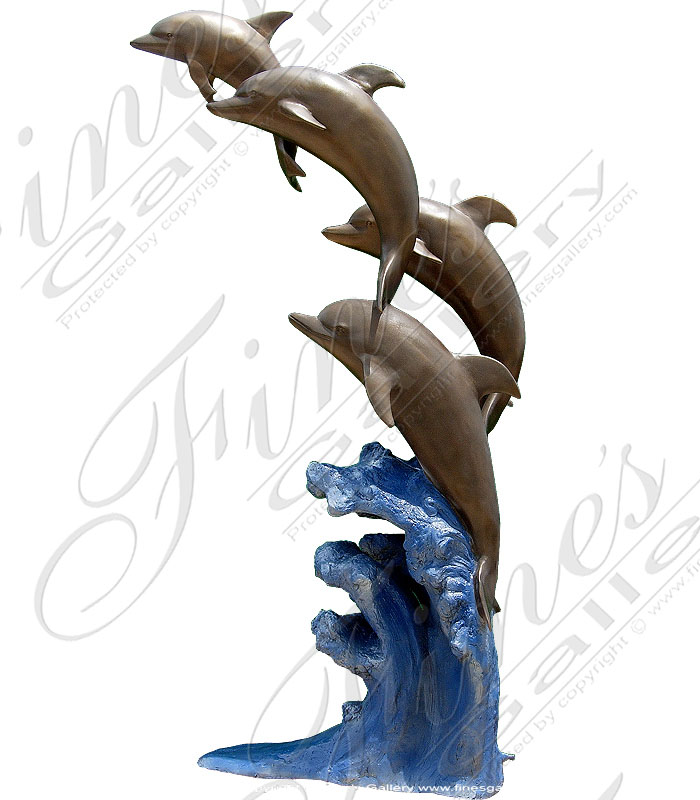 Model Number: BF-132 - Please call 1-866-860-1710 for price
This beautiful Bronze Dolphin Fountain sprays four streams of water, each from the mouth of a stunning hand carved dolphin leaping high into the air. A lovely piece to decorate your poolside, featuring a gorgeous blue sculpted coral base.
Height: 96 (in) | Width: 25 (in) | Depth: 50 (in)



Bronze Fountains - Bronze Dolphin Fountain - BF-132
This beautiful Bronze Dolphin Fountain sprays four streams of water, each from the mouth of a stunning hand carved dolphin leaping high into the air. A lovely piece to decorate your poolside, featuring a gorgeous blue sculpted coral base.
0
Bronze Dolphin Fountain
Please call 1-866-860-1710 for price

Height: 96 (in) | Width: 25 (in) | Depth: 50 (in)

Fine's Gallery Internet, LLCCall us toll free at 1-866-860-1710


Save this product on Pinterest

Fine's Gallery Internet LLC - 24971 S Tamiami Trail, Bonita Springs, Florida 34135- © 2002-2015 Fine's Gallery, LLC., all rights reserved
All content and images are the property of Fine's Gallery, Fine's Gallery LLC., Fine's Gallery Internet, LLC.