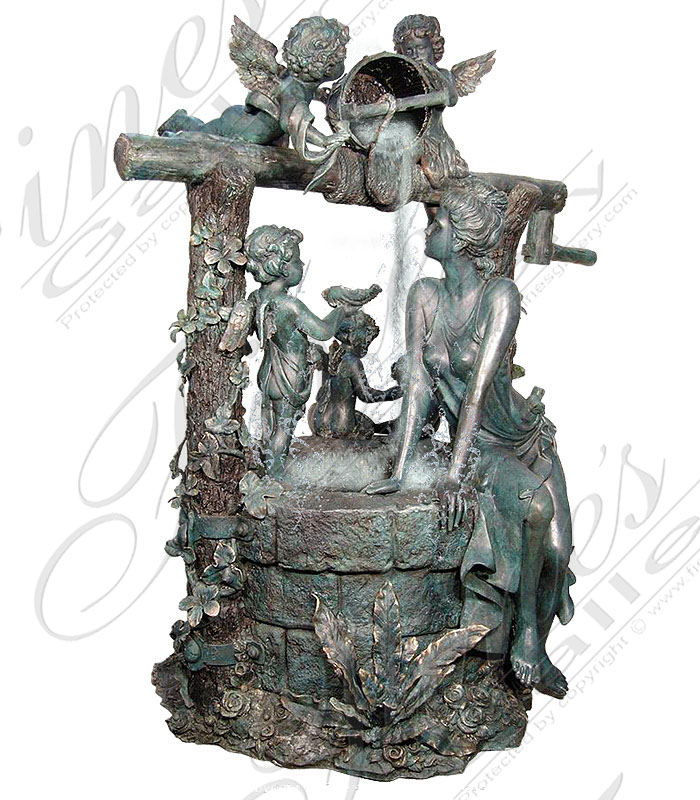 Model Number: BF-131 - Please call 1-866-860-1710 for price
In this enchanting scene, adorable cherubs pour water into a well and over a beautiful woman who sits at its edge. Flawless hand carved craftsmanship used to create the figures, flowers, and more in this green bronze. Contact us for more info.
Height: 86 (in) | Width: 71 (in) | Depth: 55 (in)



Bronze Fountains - Woman At The Well - BF-131
In this enchanting scene, adorable cherubs pour water into a well and over a beautiful woman who sits at its edge. Flawless hand carved craftsmanship used to create the figures, flowers, and more in this green bronze. Contact us for more info.
14500
Woman at the Well
Please call 1-866-860-1710 for price

Height: 86 (in) | Width: 71 (in) | Depth: 55 (in)

Fine's Gallery Internet, LLCCall us toll free at 1-866-860-1710


Save this product on Pinterest

Fine's Gallery Internet LLC - 24971 S Tamiami Trail, Bonita Springs, Florida 34135- © 2002-2015 Fine's Gallery, LLC., all rights reserved
All content and images are the property of Fine's Gallery, Fine's Gallery LLC., Fine's Gallery Internet, LLC.