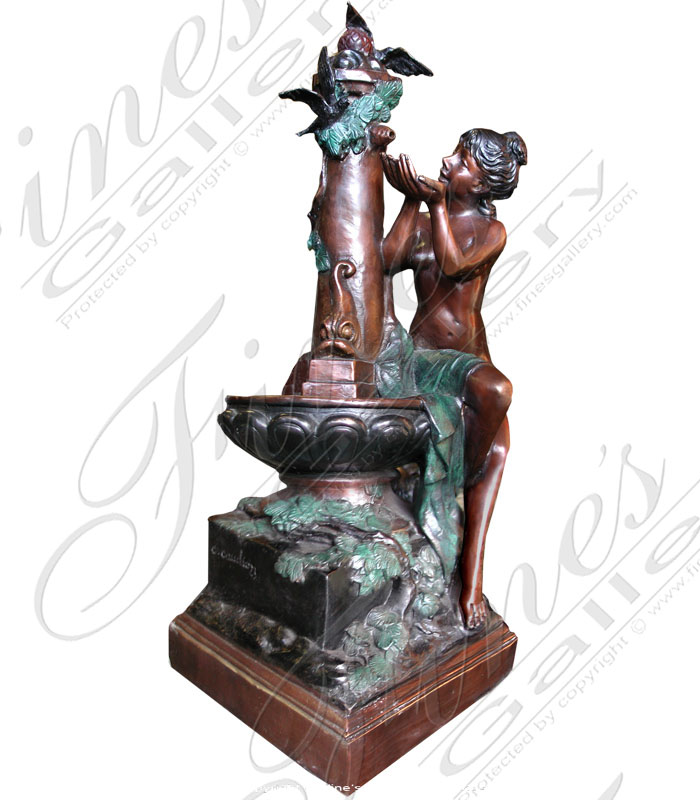 Model Number: BF-119 - Please call 1-866-860-1710 for price
A majestic young beauty cups her hands to catch water as it pours from a lovely fountain, all carved from alternative tones of dazzling bronze. Meticulous detail throughout, including two birds, mythical fish, and more. Call us today!
Height: 32 (in) | Width: 13 (in) | Depth: 12 (in)



Bronze Fountains - Sitting With Birds - BF-119
A majestic young beauty cups her hands to catch water as it pours from a lovely fountain, all carved from alternative tones of dazzling bronze. Meticulous detail throughout, including two birds, mythical fish, and more. Call us today!
0
Sitting with Birds
Please call 1-866-860-1710 for price

Height: 32 (in) | Width: 13 (in) | Depth: 12 (in)

Fine's Gallery Internet, LLCCall us toll free at 1-866-860-1710


Save this product on Pinterest

Fine's Gallery Internet LLC - 24971 S Tamiami Trail, Bonita Springs, Florida 34135- © 2002-2015 Fine's Gallery, LLC., all rights reserved
All content and images are the property of Fine's Gallery, Fine's Gallery LLC., Fine's Gallery Internet, LLC.