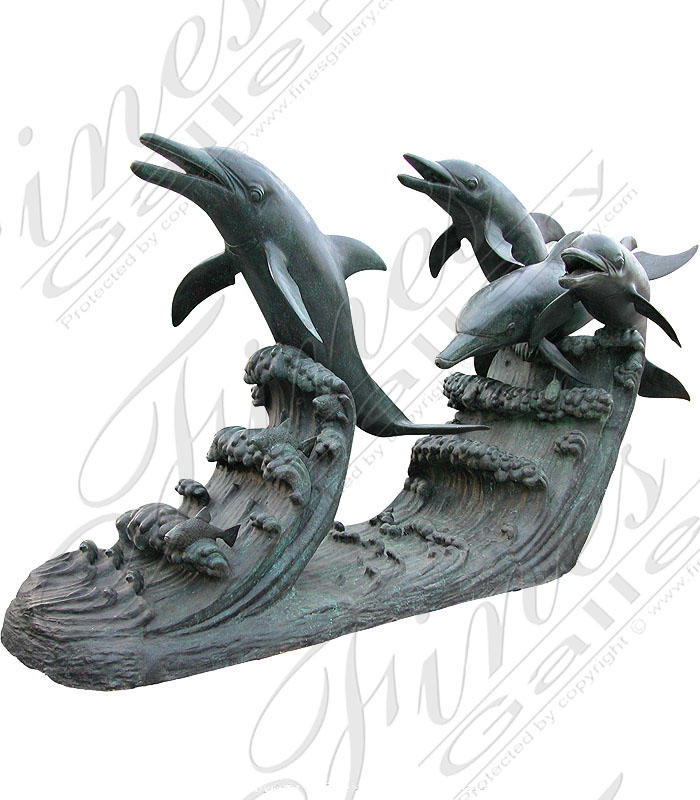 Model Number: BF-113 - Price: $14,798.00
Cast in Patina Bronze, happy dolphins frolic on the crest of waves in this delightful fountain. Fine's Gallery employs only the finest bronzing methods, employing fine artisans and a time-tested technique to ensure quality, accuracy and longevity.
Height: 72 (in) | Width: 60 (in) | Depth: 130 (in)



Bronze Fountains - Riding The Waves - BF-113
Cast in Patina Bronze, happy dolphins frolic on the crest of waves in this delightful fountain. Fine's Gallery employs only the finest bronzing methods, employing fine artisans and a time-tested technique to ensure quality, accuracy and longevity.
14798
Riding the Waves
Price: $14,798.00 In-stock

Height: 72 (in) | Width: 60 (in) | Depth: 130 (in)

Fine's Gallery Internet, LLCCall us toll free at 1-866-860-1710


Save this product on Pinterest

Fine's Gallery Internet LLC - 24971 S Tamiami Trail, Bonita Springs, Florida 34135- © 2002-2015 Fine's Gallery, LLC., all rights reserved
All content and images are the property of Fine's Gallery, Fine's Gallery LLC., Fine's Gallery Internet, LLC.