Mosaic Rain Coat Marble Statue - Marble Statue Children - Beautiful Designs from Fine's Gallery
Model Number: MS-224 - Sale Price: $2,195.00 - $3,200.00
This sculpture portrays a small girl dressed for a rainy day. She wears a fascinating mosaic rain coat made from orange and black marble. Truly a long lasting marble statue of home decor, made from our genuine marble and crafted with realistic detail.
Height: 41 (in) | Width: 18 (in) | Depth: 12 (in)



Mosaic Rain Coat Marble Statue
This sculpture portrays a small girl dressed for a rainy day. She wears a fascinating mosaic rain coat made from orange and black marble. Truly a long lasting marble statue of home decor, made from our genuine marble and crafted with realistic detail.
Sale Price: $2,195.00 - $3,200.00 In-stock

Height: 41 (in) | Width: 18 (in) | Depth: 12 (in)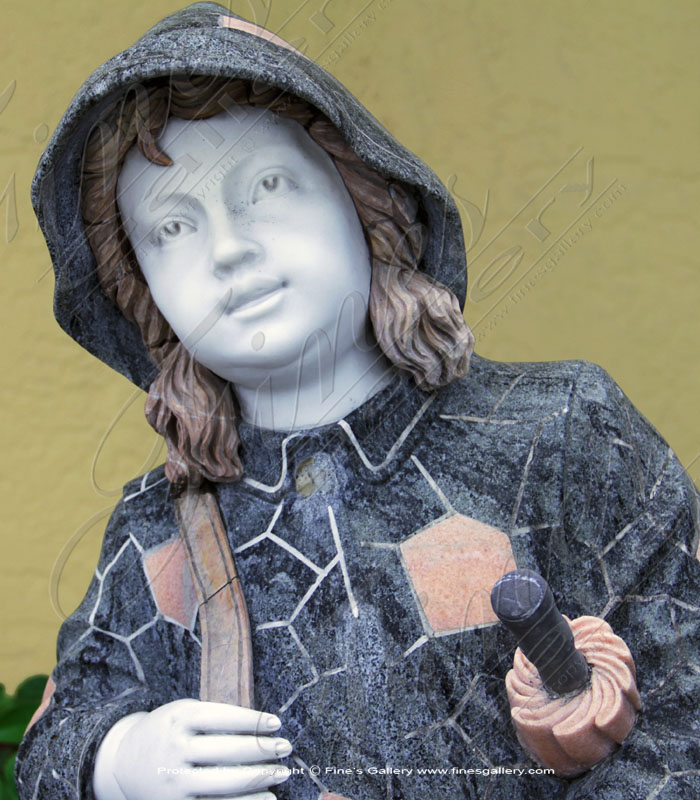 Fine's Gallery Internet LLC - 24971 S Tamiami Trail, Bonita Springs, Florida 34135- © 2002-2015 Fine's Gallery, LLC., all rights reserved
All content and images are the property of Fine's Gallery, Fine's Gallery LLC., Fine's Gallery Internet, LLC.