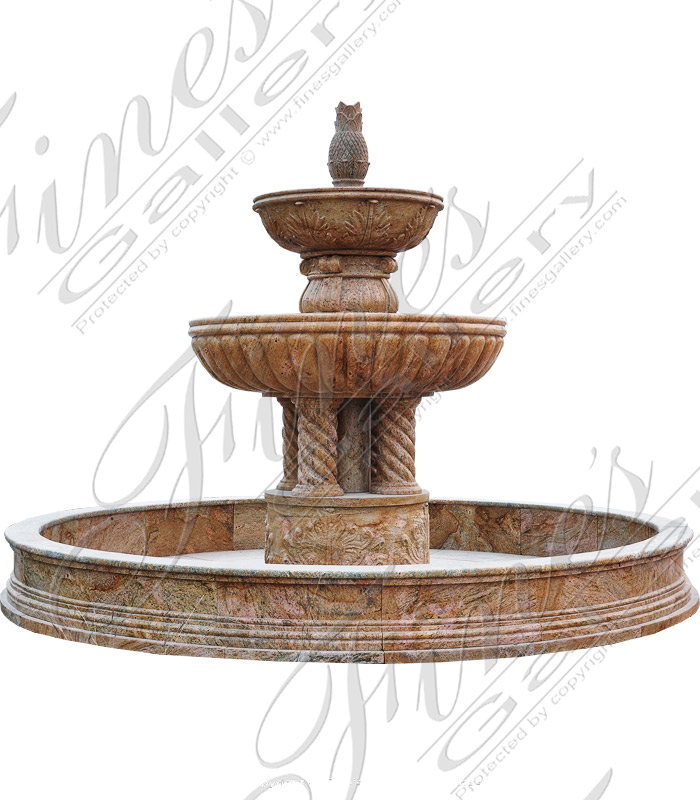 Model Number: MF-1580 - Please call 1-866-860-1710 for price
Luxury Motorcourt Granite Fountain features solid granite with traditional acanthus leaf carving throughout. Spiral columns and a pineapple finial add to the ambiance of this Roman Inspired fontana. A Rich luxurious earth tone granite.
Height: 104 (in) | Width: 144 (in) | Depth: 144 (in)



Marble Fountains - Luxury Motorcourt Granite Fountain - MF-1580
Luxury Motorcourt Granite Fountain features solid granite with traditional acanthus leaf carving throughout. Spiral columns and a pineapple finial add to the ambiance of this Roman Inspired fontana. A Rich luxurious earth tone granite.
0
Luxury Motorcourt Granite Fountain
Please call 1-866-860-1710 for price In-stock

Height: 104 (in) | Width: 144 (in) | Depth: 144 (in)

Fine's Gallery Internet, LLCCall us toll free at 1-866-860-1710


Save this product on Pinterest

Fine's Gallery Internet LLC - 24971 S Tamiami Trail, Bonita Springs, Florida 34135- © 2002-2015 Fine's Gallery, LLC., all rights reserved
All content and images are the property of Fine's Gallery, Fine's Gallery LLC., Fine's Gallery Internet, LLC.