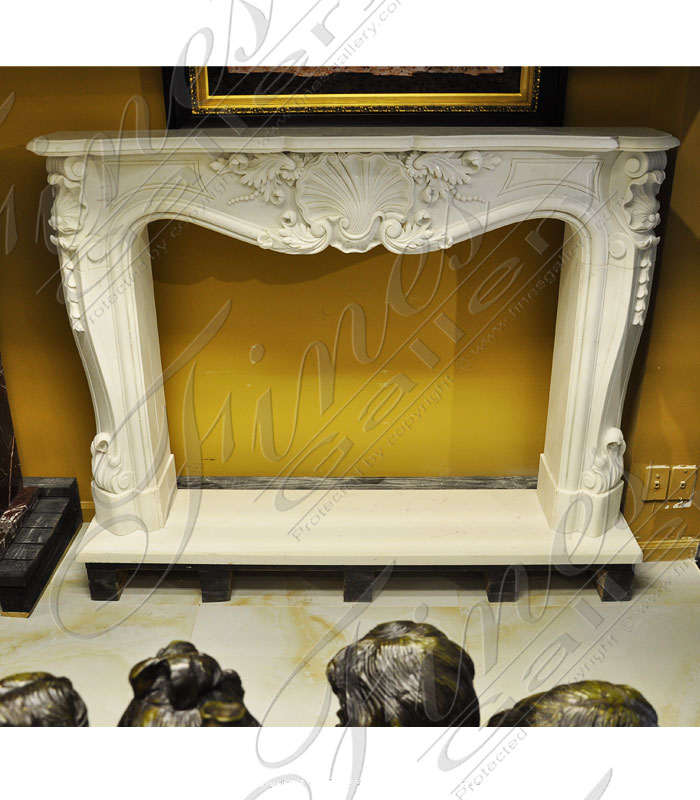 Model Number: MFP-1117 - Price: $4,900.00
With its ornate floral and shell decor and sophisticated design, this gorgeous fireplace mantel is a masterpiece straight out of the French Rococo period. Carved in fine white marble, you will cherish the beauty this piece adds to your intimate decor.
Height: 49 (in) | Width: 67 (in) | Depth: 15 (in)
Inner Height: 39.5 (in) | Inner Width: 48 (in)



Marble Fireplaces - French Style Marble Fireplace Mantel - MFP-1117
With its ornate floral and shell decor and sophisticated design, this gorgeous fireplace mantel is a masterpiece straight out of the French Rococo period. Carved in fine white marble, you will cherish the beauty this piece adds to your intimate decor.
4900
French Style Marble Fireplace Mantel
Price: $4,900.00 In-stock

Height: 49 (in) | Width: 67 (in) | Depth: 15 (in)

Inner Height: 39.5 (in) | Inner Width: 48 (in)

Fine's Gallery Internet, LLCCall us toll free at 1-866-860-1710


Save this product on Pinterest

Fine's Gallery Internet LLC - 24971 S Tamiami Trail, Bonita Springs, Florida 34135- © 2002-2015 Fine's Gallery, LLC., all rights reserved
All content and images are the property of Fine's Gallery, Fine's Gallery LLC., Fine's Gallery Internet, LLC.