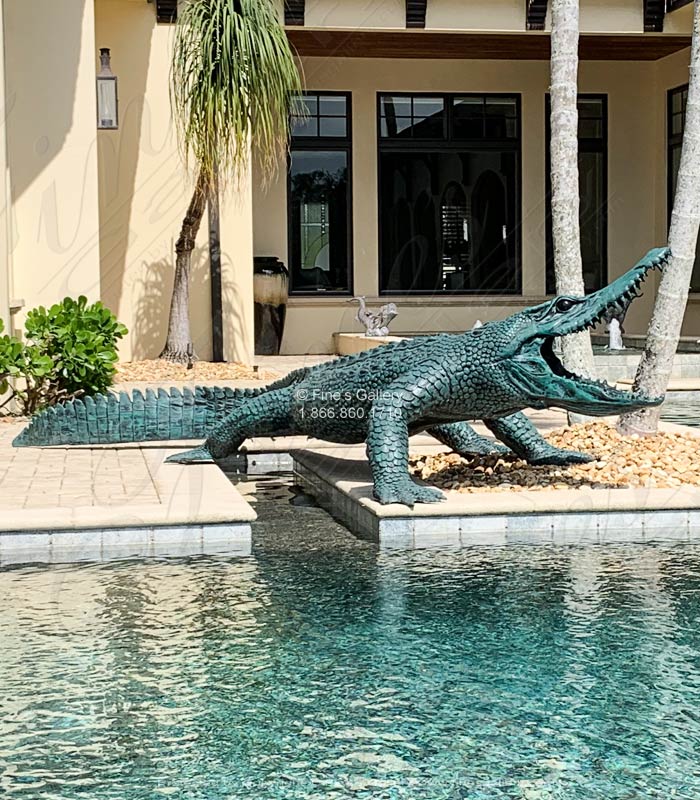 Model Number: BF-535 - Price: $12,500.00
Considering a fountain? Consider the sight and sound of Malachite Green Bronze Alligator Fountain. This fountain's soft colors blend with the greenery, adding immensely to a lush landscape. Our lost wax bronze casting method ensures the highest quality.
Height: 34 (in) | Width: 155 (in) | Depth: 34 (in)



Bronze Fountains - Bronze Alligator Fountain - BF-535
Considering a fountain? Consider the sight and sound of Malachite Green Bronze Alligator Fountain. This fountain's soft colors blend with the greenery, adding immensely to a lush landscape. Our lost wax bronze casting method ensures the highest quality.
12500
Bronze Alligator Fountain
Price: $12,500.00 In-stock

Height: 34 (in) | Width: 155 (in) | Depth: 34 (in)

Fine's Gallery Internet, LLCCall us toll free at 1-866-860-1710


Save this product on Pinterest

Fine's Gallery Internet LLC - 24971 S Tamiami Trail, Bonita Springs, Florida 34135- © 2002-2015 Fine's Gallery, LLC., all rights reserved
All content and images are the property of Fine's Gallery, Fine's Gallery LLC., Fine's Gallery Internet, LLC.