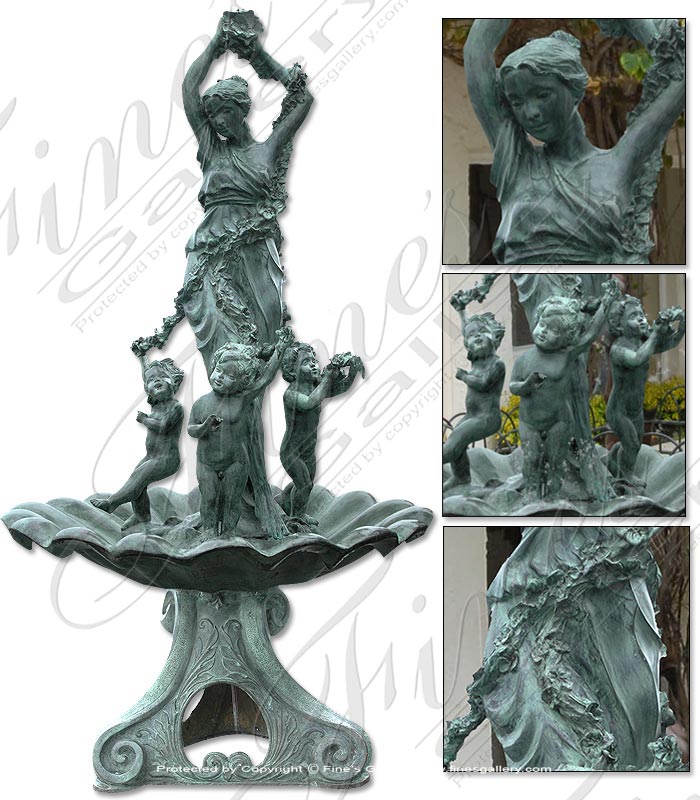 Model Number: BF-103 - Please call 1-866-860-1710 for price
Flute playing cherubs dance playfully around a beautiful maiden, enveloping her in long floral garlands and within their joyful enchantment. This fine work of art is an immaculate sculpture made from beautiful antique patina bronze.
Height: 88 (in) | Width: 43 (in) | Depth: 43 (in)



Bronze Fountains - Antique Patina Bronze Fountain - BF-103
Flute playing cherubs dance playfully around a beautiful maiden, enveloping her in long floral garlands and within their joyful enchantment. This fine work of art is an immaculate sculpture made from beautiful antique patina bronze.
8900
Antique Patina Bronze Fountain
Please call 1-866-860-1710 for price

Height: 88 (in) | Width: 43 (in) | Depth: 43 (in)

Fine's Gallery Internet, LLCCall us toll free at 1-866-860-1710


Save this product on Pinterest

Fine's Gallery Internet LLC - 24971 S Tamiami Trail, Bonita Springs, Florida 34135- © 2002-2015 Fine's Gallery, LLC., all rights reserved
All content and images are the property of Fine's Gallery, Fine's Gallery LLC., Fine's Gallery Internet, LLC.