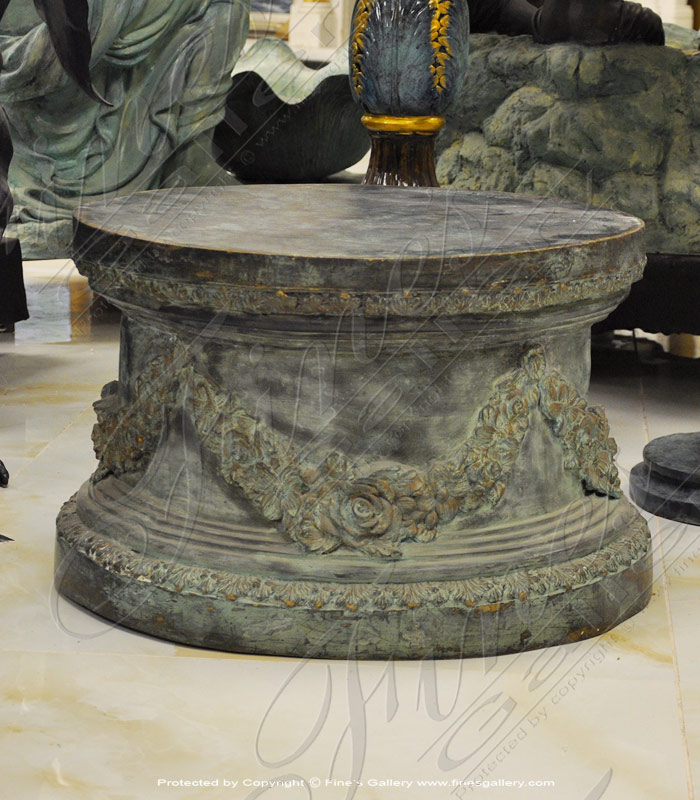 Model Number: BB-107 - Price: $3,500.00
This Bronze Planter Base is cast in Patina Green Bronze with light coloring throughout. Floral designs and intricate patterns, this base will provide Artistic Beauty and a secure footing for any Planter/Vase you choose place.
Height: 16 (in) | Width: 24 (in) | Depth: 24 (in)



Bronze Bases - Bronze Base Patina Color - BB-107
This Bronze Planter Base is cast in Patina Green Bronze with light coloring throughout. Floral designs and intricate patterns, this base will provide Artistic Beauty and a secure footing for any Planter/Vase you choose place.
3500
Bronze Base Patina Color
Price: $3,500.00 In-stock

Height: 16 (in) | Width: 24 (in) | Depth: 24 (in)
Free Shipping!



Fine's Gallery Internet, LLCCall us toll free at 1-866-860-1710


Save this product on Pinterest

Fine's Gallery Internet LLC - 24971 S Tamiami Trail, Bonita Springs, Florida 34135- © 2002-2015 Fine's Gallery, LLC., all rights reserved
All content and images are the property of Fine's Gallery, Fine's Gallery LLC., Fine's Gallery Internet, LLC.